After a minimum of six months of following Srila Prabhupada Ashraya Standards, one may select an ISKCON authorized diksha guru, from amongst ones established siksa gurus. One may also take as much time as required to make this selection.​
Responsibility of candidates to choose guru by the exercise of their own intelligence.​
Notify the local Temple President or relevant authority​
Take written examination issued by ISKCON authority​
Receive formal letter of recommendation from ISKCON authority.​
Receive permission from the selected guru.​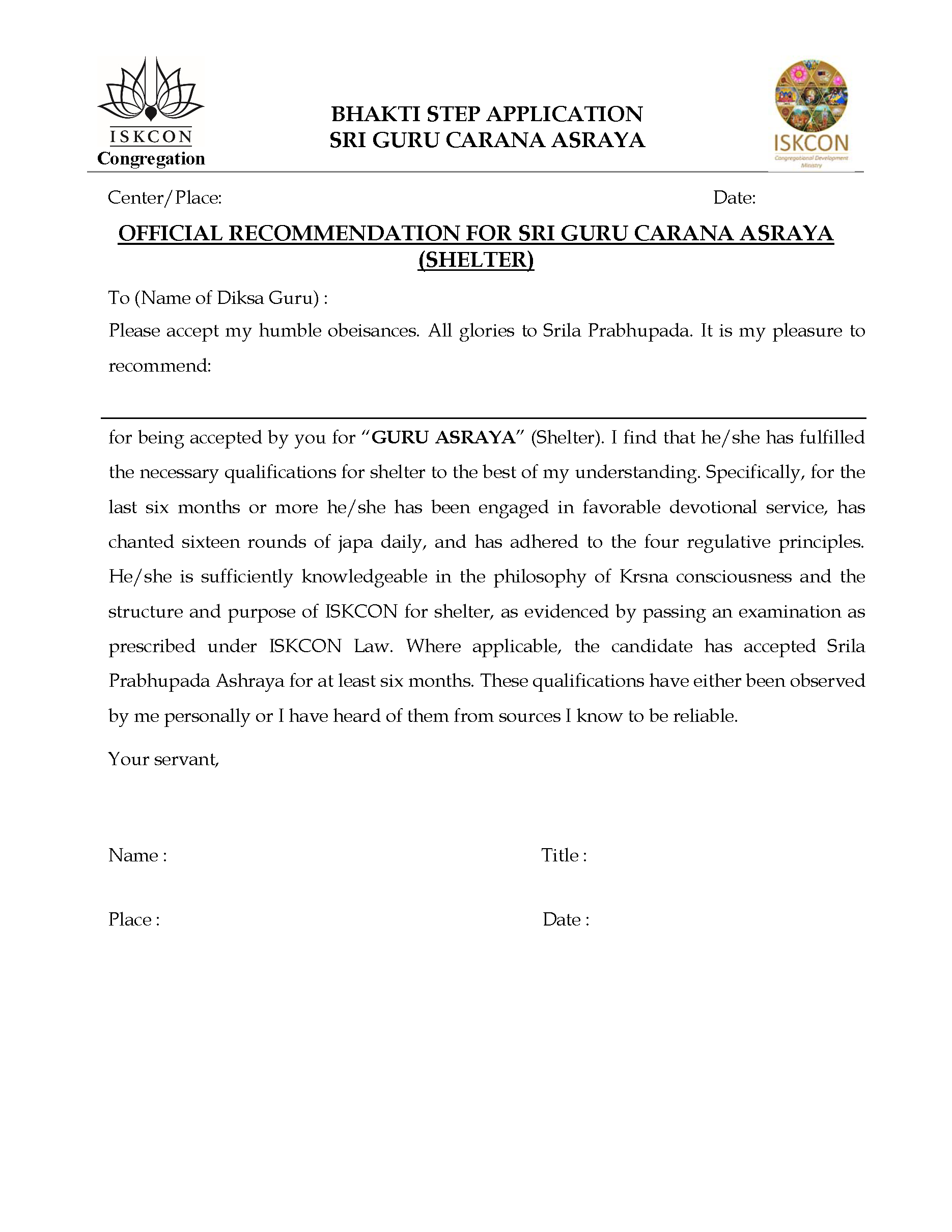 Guru Pranama Mantra
Gurudev Kripa Bindu Diya
Siksastaka
Damodarastakam
15 Philosophical Q & A
Avoid 10 Offences to the Holy Name
Vaishnava Ettiquette
Teachings of Lord Chaitanya
Srimad Bhagavad Gita
Srimad Bhagavatam (1st Canto)